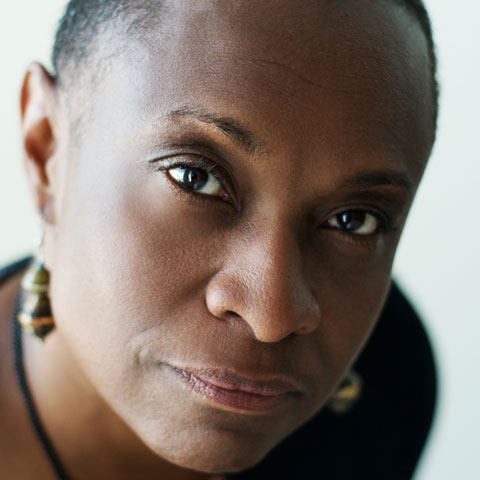 Choreographer/Education Director
LaTanya Johnson – is a Philadelphia native. She fell in love with dance and performing arts at a very early age. She followed her dreams and honed her skills at Bloomsburg State University, Fisk University, Philadanco School of Performing Arts, The New Freedom Theatre School of Performing Arts and the BUSH Theatre Company of Philadelphia Pa. LaTanya later expanded her education through Master's Classes with Alvin Ailey Dance Company, Philadanco, Nego Gato, and Garth Fagan.
When LaTanya arrived in Charlotte, she added to her repertoire of education and experience by training and becoming a Teaching Artist. She attended UNC-Charlotte and took several courses in Sociology and African and African-American studies. She graduated from the Afro-American Cultural Center Teaching Artist Roundtable Fellowship & Professional Development program, the Blumenthal Performing Arts & Education Institute [for teaching artists], Arts Teach Program - NC, and the Kennedy Center's Arts Integration Program in Washington, DC. La Tanya's passion for dance and social activism is more than a career. It is her life.
Some of her outstanding works include collaborations with Samaritan's Feet – a mission's project for South Africa; The Levine Museum of the New South – creating artistic works around historical events related to social justice – 50th Commemoration of the "Bombing of the16th Street Baptist Church", "Without Sanctuary" and "History Active." She directed the musical play "A Walk in My Shoes" – the story of African American youth living with HIV/AIDS written by Jermaine Nikia Lee, and "Dance for Life" HIV/AIDS awareness performance for the POWER HOUSE Project of Charlotte NC.
La Tanya is the founder and Artistic Director of the SYCAMORE Project – a non-profit performing arts initiative for Social Change [listed in the Kettering Foundation Research Exchange Digest of Dayton Ohio]. LaTanya is Residence Choreographer and Movement Coach for On Q Productions. She had the privilege of being Movement Coach for "Seven Guitars" under the direction of Lou Bellamy who is founder and Artist Director for Penumbra Theatre. She is also Assistant Director for the Freedom Center for Social Justice Carolinas Pride Theatre Ensemble and part time Cultural Educator for LATIBAH Collard Green Museum.
Her achievements: Three-time nominee for "Outstanding Choreographer" by Metrolina Theatre Association of the Carolinas and Creative Loafing Charlotte Magazine for three consecutive years. In 2010, she received the Outstanding Choreographer award for "Colored Museum."