Our story. OnQ Performing Arts, Inc. is a 501(c)(3) nonprofit, professional theatre company, based in Charlotte. Our mission is to educate and to produce classic, contemporary and original performance works that reflect the black experience. In 2006, Quentin "Q" Talley founded OnQ, which proudly presents a vast array of stories and is currently preparing for its 5th season. In our short history, OnQ has produced over 25 shows, presented four world premieres, hosted Tony Award- nominated playwright Samm-Art Williams, partnered with Obie Award-winning director Lou Bellamy and toured nationally and internationally. Seeing a gap in Charlotte's cultural landscape, Talley filled it. His keen insight is reflected in the organization's bold vision today: To present the best variety of professional black arts experiences year- round in a major regional theatre setting.

Culture and history live through stories. One of the most dangerous things that can occur for a people is a failure to tell their own stories. It is at the peril of being falsely depicted and virtually erased from history that we fail to tell and re-tell, celebrate and preserve stories from our lives. Comparable to none other, the African American story is too vivid, too varied, too vibrant and too vital to American history ever to be forgotten.

Extraordinary stories. OnQ proudly carries a mission to produce classic, contemporary and original performance works that reflects the black experience. OnQ presents a vast array of stories, as shown over the years with classics such as, Amen Corner by James Baldwin and Dutchman by Amiri Baraka, OnQ's signature original work, Miles & Coltrane by Concrete Generation and more!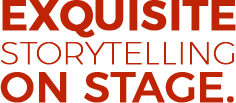 Exquisite storytelling on stage. There are only a few black theatre companies operating in the United States, and OnQ is only one of a handful of professional theatre companies between Washington, DC and Atlanta that aims to produce a full season of black theatre. This distinction calls for excellence and thus we engage gifted actors, directors, playwrights, set designers, musicians, choreographers, dancers and other stage professionals who are dedicated to their craft and who move and entertain each audience.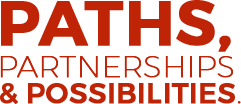 Pioneering paths, partnerships, and possibilities. Worldwide reach while firmly rooted in Charlotte is our ultimate aim. Even as an emerging theatre group, OnQ has already begun fulfilling those aspirations and earned a reputation for delivering high--‐quality, thought--‐provoking theatrical works. Our productions and actors regularly garner critical praise, and performances are often sold out. In Charlotte, OnQ has become an anchor in the arts community and a touchstone for social change. The theatre company has attracted funding from ASC, Knight Foundation, and numerous individual donors. We also have cultivated and sustained partnerships with such venerable institutions as Blumenthal Performing Arts and JCSU.

Becoming the change we wish to see. As a change agent, OnQ advocates that creativity and the arts become instrumental in the city's growth and development process, not simply ornamental. Serving as a central force in how Charlotte progresses and transforms has been an important value since our inception. We regularly explore and forge partnerships that embody our values and would provide powerful examples of what we advocate.